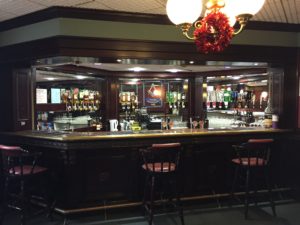 The Masonic Club are responsible for the licensed part of the premises, namely, the Lounge Bar, Huguenot and Castle Rooms. The Lounge Bar can easily accommodate up to 80 persons in comfort in its warm and atmospheric ambience.
An ideal place for that relaxing drink with friends in a pleasant and safe environment. Membership of the Masonic Club is only £15 per year and is open to all, regardless of sex or Masonic affiliation. Why not pop in and have a look at our wonderful surroundings. You'll not be disappointed.
Every Saturday night is Dance Night in the Huguenot Room with different music acts throughout the year. Don't forget the last Friday of every month is our Live Music in the Lounge night with contemporary music by Hugh to suit all tastes.
We cater for all sorts of events and parties. Late licences are not a problem and we can sort out the food, using our preferred caterers or yours. Birthday parties, anniversary celebrations, wedding receptions – the list is endless. Ours is the perfect facility to host them.
The bar opens from 7:30pm every Wednesday, Friday and Saturday – or by appointment if you have a private event.
The Masonic Club Committee meets the last Tuesday of every month at 8:00pm in the Committee Room and its principal officers are:
David McClelland – Chairman
Billy Spence – Vice-chairman
Adrian Walker – Treasurer
David Robinson – Secretary